Mobile trestle: when handling pairs with industrial ergonomics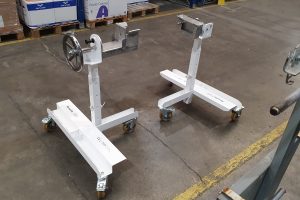 For over 20 years, ManuLine has been supporting its clients in the design, development and manufacturing of custom-built, ergonomic handling equipment. Our team always goes to great lengths to offer you the intra-logistics solution best suited to your project needs. The most recent example is a pair of mobile trestles that facilitates component assembly operations at workstations.
Flexible, these mobile trestles are the fruit of a collaboration between our design office, sales department and the end customer in a bid to facilitate the assembly of components on profiles of different lengths.
Sturdy, this mechanically welded steel equipment can withstand a working load of up to 100 kg. Thanks to our custom-built design, the overall capacity can be adjusted to fit your intra-logistics project requirements.
The mobile trestles feature three castors each, enabling easy transfer between workstations.
Ergonomic, these trestles considerably improve working conditions for operators tasked with assembling components on profiles. Height adjustable, the handling equipment can be adapted to the height of each individual operator. The profile can be rotated 90° with a special handwheel. Profile indexing is easier by means of the indexing plunger when assembling on the other two sides.
Easy to use, this intra-logistics equipment will be immediately adopted for component assembly by your entire handling team. Once assembly is complete, the profile is quickly looped on one side with a hoist and lifting ring and then raised upright. A joint enables raising up to 90°. The profile is held at the other end by the second trestle.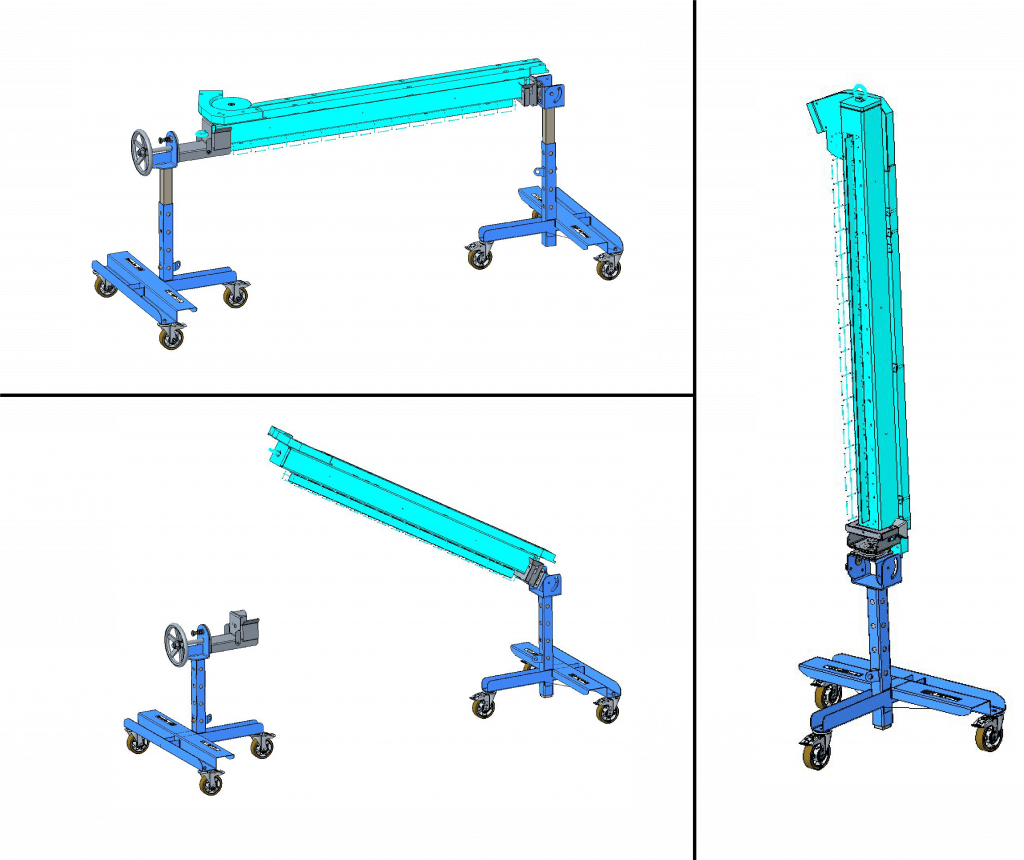 Advantages:
Flexible: operates with different length profiles
Robust: mechanically welded steel structure
Ergonomic: height adjustable via a handwheel and indexing plunger
Mobile: castors fitted under each trestle
Easy to use
Contact us today. Together we can define the best possible intra-logistics solution tailored to your needs. Our customer-friendly company provides personalised service guaranteed to meet your project expectations.
See you soon,
The ManuLine team
#New