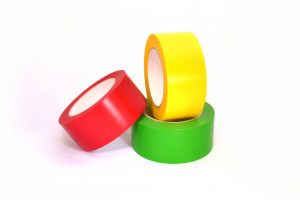 This type of adhesive PVC marking tape can be used to mark out traffic areas (pedestrian areas, vehicle traffic areas, etc.). Several colours and models are available.
The standard roll is ideal for marking out traffic or shipping areas on indoor floors, walls or edges (Roll length: 33 m).
The extra-resistant roll offers greater adherence thanks to its curved-edge marking tape, which resists handling equipment wheel traffic (Roll length: 25 m).
Finally, the non-slip flooring marking roll prevents accidents (slipping over, etc.) on the industrial site. (Roll length: 6 and 18 m).
Advantages:
Industrial area safety
Quick and easy to apply
Ready to use
Strong and hard wearing
Excellent adherence to the floor
The ManuLine team is available to offer you tailor-made solutions for your specific requirements.
Demander un devis